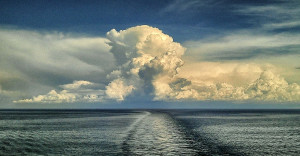 —
Huom! Pohjoismainen TA-konferenssi on peruutettu!
Pahoittelumme kaikille workshopin pitoon valmistautuneille ja osallistujiksi ilmoittautuneille.
—
Suomen transaktioanalyysiyhdistys FinTA järjestää 17.-19.4.2015 pohjoismaisen TA-konferenssin Maarianhaminassa, Ahvenanmaalla. Konferenssin teema on "Kasvun tukeminen."
Pohjoismaisten TA-konferenssien järjestäminen on jo vuosikymmenten perinne Suomen, Ruotsin, Norjan ja Tanskan TA-yhdistysten kesken. Tänä vuonna on jälleen FinTAn vuoro. Osallistujia tulee pohjoismaista mutta toivottavasti runsaasti myös muualta Euroopasta. Konferenssikieli on englanti.
Konferenssin ohjelma ja aikataulu sekä työpajojen ja alustusten pitäjät ja aiheet päivittyvät sitä mukaa, kun saamme ehdotuksianne ja toiveitanne. Aikataulujen ja ohjelman päivittymistä voitte seurata FinTAn kotisivuilta.
Olet myös tervetullut pitämään konferenssiin työpajan tai alustuksen (1,5 tuntia tai 3 tuntia). Toivomme, että lähettäisit esityksesi otsikon, idean ja keskeisen sisällön 15.10.2015 mennessä osoitteeseen tanordic2015@gmail.com Kerro myös, kenelle esityksesi on osoitettu eli mille TA:n osa-alueelle se sijoittuu: psykoterapia, ohjaus, kasvatus, organisaatiokonsultointi tai kaikille.
Työpaja- tai alustusehdotuksesi voi olla myös muulta alueelta kuin TA, jos se soveltuu konferenssimme teemaan. FinTA:n hallitus kokoaa saamistaan ehdotuksista mahdollisimman mielenkiintoisen kokonaisuuden.
Konferenssin esite löytyy suomeksi täältä:
Pohjoismainen TA-konferenssi 2015
ja englanniksi täältä:
Nordic TA Conference 2015.
Huomioithan, että konferenssimaksu sisältää KAIKEN Turun satamasta alkaen: laivamatkat, lounaat laivalla ja hotellissa, aamiaiset, illalliset, päiväkahvit, majoituksen neljän tähden hotellissa (parveke ja merinäköala!), ns. banquet eli lauantai-illan juhla ja siihen sisältyvä retki, konferenssimaksu ja kirjalliset materiaalit.
Ilmoittauduttuasi huolehdimme kaikista järjestelyistä laivalippujen ja huonevarausten suhteen. Matkustamme Viking Linen laivalla, ja silloin on mahdollista saada tuntuvat alennukset myös bussi- ja junalippuihin Turun satamaan.
Ilmoittautuminen:
Iähetä seuraavat tiedot sähköpostilla osoitteeseen: tanordic2015@gmail.com
– Etu ja sukunimi
– Syntymäaika
– Lähtösatama (Turku vai Tukholma)
– Haluatko yöpyä 1 vai 2 hengen huoneessa
(Turistitoimisto tarvitsee tiedot hotellin ja laivamatkojen varaamiseksi)
Konferenssimaksu kattaa kaiken, Hinta yhden hengen huoneessa on 600€ (FinTAn jäsenille 585€) ja kahden hengen huoneessa 525€ (FinTAn jäsenille 510€). Jos et halua majoittua hotellissa, konferenssimaksu ruokailuineen (ilman aamiaista) on 350€. Konferenssimaksu tulee maksaa 20.1.2015 mennessä.
Maksa summa FinTA ry:n tilille FI68 4006 1020 130070, laita viestikenttään kenen konferenssimaksu on kyseessä.
Tervetuloa Ahvenanmaalle, hyvään seuraan!
—
Nordic TA conference in Ahvenanmaa HAS BEEN CANCELED!
17.-19.4.2015
You can find information in English in this brochure: Nordic TA Conference 2015.
Registration:
For your registration send email to: tanordic2015@gmail.com, with following details:
– first name, surname
– date of birth
– port of departure (Stockholm/Åbo)
– single room / double room
Tourist office needs this information for the boat tickets and hotel.
The fee in the single room is 600€ and in double room 525€/person. The fee is to be paid latest 20.1.2015 in order to complete the registration process.
Pay the fee to the bank account:
The account owner: FinTA ry
Account number: FI68 4006 1020 130070 BIC Code: ITELFIHH
In the "information" place put the name whose payment it is.
—
WORKSHOPS (situation 23.11.2015, to be completed later)
1. Berit Fahlen:
Theory in action. How I use the TA communication rules in practice
1,5 h
As a therapist I use the communication rules to help couples to communicate in a healthier way. As a manager, for more than 25 years, I use the rules successfully in my daily leadership. I will briefly present the theory about communication rules and then tell you about my experiences in therapy and leadership.
2. Mattias Ekenberg, Berit Fahlen, Eleonore Lind:
TA and internetaddiction
3 h
The workshop will be about script and how we can work with script and families. What is internetaddiction and how can you work with it. What is the great benefit of using TA when you deal with internetaddiction.
3. Eleonore Lind, PTSTA-p and mediator:
"Who is really in the room!"
1,5 h
Some useful models for the mediator/facilitator of Restorative Justice from transactional analysis.
Transactional analysis (TA) is a social psychology and a comprehensive psychology of people. During the training session I will present some useful theoretical models from TA – that have been of great help to me over the years. Both facilitator/mediator as well as parties in the room sometimes misunderstand what is being said or don't dare to speak what is really on their mind, sometimes perhaps feeling they don't have anything to say. What can we do to help parties better express their thoughts and feelings in a way that minimises harm and increases understanding? TA offers a model to understand how we can be of help to parties so that they easier can access what they would like to say. And to be a help for parties in their thinking- and feeling process so that they can resolve the problematic situations they find themselves in because of conflict or crime.
The models I will present is the ego-statemodel, transactional analysis proper which describes how communication happens between people, the basic hungers and how our need for recognition, strokes affects communication and our way of structuring time that leads to psychological games.
There will be presentations of the theoretical background followed by short exercises to illustrate the theory. The training is ideal for practicing mediators who would like to gain further understanding of the methods used in the room.
In 2002 Eleonore published her book on Peermediation: Medkompis – medling och konflikthantering i skolan. 2012 she wrote a chapter on psychological games played by the mediator/facilitator and parties in mediation for a swedish book on Psychological Games.
Biography of the presenter:
Eleonore was a founding member of the Swedish Forum for Mediation and Conflict management in 2000. She was a board member of Nordic Forum for Mediation and Conflict management between 2002-2006. Between 2004 to 2008 she designed a national training for mediators, was responsible for training of mediators and cooperative partners and implementing VOM in Sweden at the Mediation Secretariat at the National Council for Crime Prevention. She was on the board of European Forum for Restorative Justice between 2008-2014.
4. Stefan Sandström, licensed psychologist, TSTA:
"A Transactional Analysis theory of trauma"
1,5 h
Trauma plays a major role in psychological health problems, but is not so often mentioned in the TA community. TA is a theory well suited to understand trauma and the work associated with it. I will here present a theory of how we can conceptualize Trauma in TA terms and the consequences that follow."
5. Benny Uhlenius, socionom:
"TA behind bars"
1,5 h
We will take a look behind the prison bars and examine culture as a concept, prison organization culture and games played in prison. I will present different staff scripts (roles, expectances and payoff) for women and men in prison culture. We will also work with Narcissistic Borderline problems where I will present Ute Hagehülsmans way to work with the issue (learned during TA-seminar workshop 1996 in Budapest).
6. Ritva Piiroinen, psychotherapist, PTSTA-P:
"Imaginal Nurturing"
1,5 h
In order to grow and make changes we need to feel security. In an ideal situation we have got a secure basis for our growth from our parents or caregivers in our childhood. This inner feeling of security supports us through our lives. But what if we haven't got that secure basis. What if we have faced some traumas early in our life. In this workshop I will discuss with participants the different tools and methods that TA offers to build up the inner security. I will also give an example of the method called "Imaginal Nurturing", that Canadian psychotherapist April Steele has created. This workshop is partly experimental.
7. Hans Joss, Dr.phil., Psychologe FSP, TSTA:
Supporting the Growth: possibilities and limits of school.
1,5 h
The impact of teacher behaviour on the script decisions of students
1) The script concept provides an important basis of TA, as one can transfer this concept to operations in public school, even more so, as young people must spend around 11 years in public school.
2) During this time, young people get both, constructive as well as destructive script messages and both with sustainable, lifelong, effect.
Using the example of the phenomenon "illiteracy" I will illustrate my thoughts following.
8. Per Svensson, MD, Ma, Fil.kand. (4th year student at The Berne Institute):
Psychosis, or The Pathology of the Adult ego-state
1 h
9. Per Svensson, MD, Ma, Fil.kand. (4th year student at The Berne Institute):
"To train TA at The Berne Institute in Nottingham in England. How does it work in theory and practice?"
1 h
10. Päivi Tukia, psychologist, psychotherapist:
"Stressistä mielen ja kehon yhteyteen"
1,5 h
Mind Body Bridging on terapeuttinen menetelmä, joka yhdistää tietoisuustaitoja ja kognitiivisten terapioiden menetelmiä. Menetelmä auttaa tulemaan tietoiseksi siitä, kuinka sisäiset vaatimukset itseä ja muita kohtaan aktivoivat meissä suorittamisen ja lamaantumisen kehän. Tämä puolestaan voi näkyä monenlaisina kehollisina stressioireina, ahdistuksena ja ylisamaistumisena omiin kielteisiin ajatuksiin sekä tunteena ettei voi vaikuttaa asioihin.
MBB-menetelmän avulla pyritään rauhoittamaan yliaktiivinen mieli sekä palauttamaan yhteys omiin voimavaroihin silloinkin kun ulkoinen tilanne pysyy samana. Menetelmä on todettu vaikuttavaksi mm. stressin, masennuksen, ahdistuneisuuden, elämänkriisien, aggressioiden ja kivunhallinnan hoitamisessa.
Workshopissa esitellään MBB-menetelmää lyhyen harjoituksen ja alustuksen avulla sekä pohditaan koettua myös suhteessa TA:han.
11. Miira Matara, art therapist:
To be completed later.